Dedicated for: Acne, Allergies, Fine lines, Skin aging, Skin problems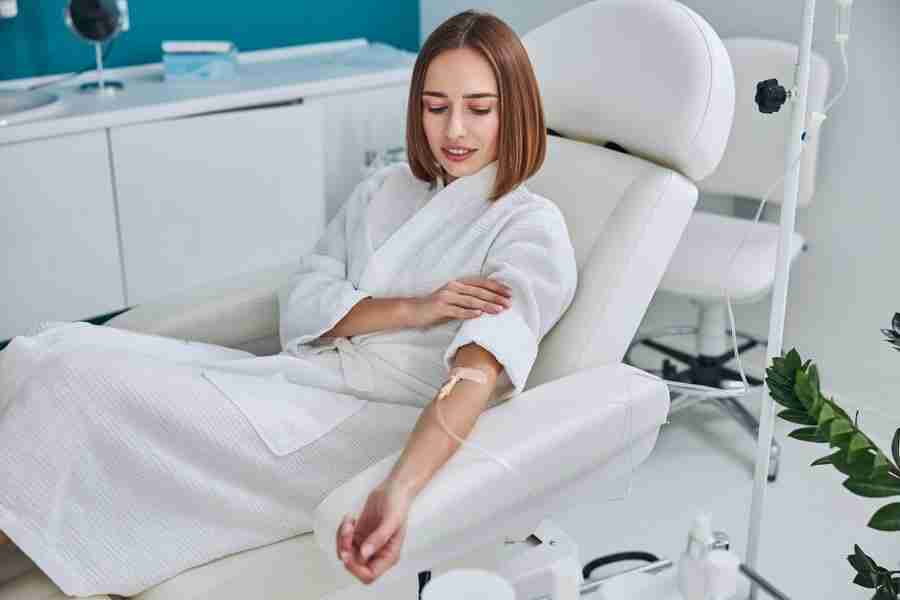 What is Anti-aging Drips?
A cocktail that is a mixture of B vitamins, vitamin C and glutanex. They are one of the basic ingredients responsible for the proper functioning of the body, from the immune system to the nervous system. They are an antioxidant, and also support the proper functioning of internal organs – liver, heart and brain.
Deficiencies of these ingredients have a negative impact not only on our external appearance, but also on general well-being. As it is becoming more and more difficult to balance their levels with diet only, it is very important to reach for supplements supplementing B vitamins and vitamin C.
Is this complex for you?
If you want to strengthen the general processes of your body, slow down the aging process, strengthen hair, skin and nails, reduce dark circles under the eyes or alleviate skin inflammation, Anti-aging Drips is dedicated to you.
What are the benefits of Anti-aging Drips?
Thanks to a comprehensive dose of vitamin C and B vitamins, it restores the skin's balsk and elasticity, slowing down the aging process and strengthening the overall functions of the body. It soothes the effects of skin allergies and reduces acne and inflammatory changes on the skin. Strengthens hair and nails.