Glutathione plus Vit C 10 gr Drips
Dedicated for: After chemotherapy, Asthma, Chronic fatigue, Chronic stress, Decreased libido, Diet or rehab, Lowered libido, Mental exhaustion, Respiratory infections, Respiratory tract infections, Skin aging, weak immune system, Weight loss problem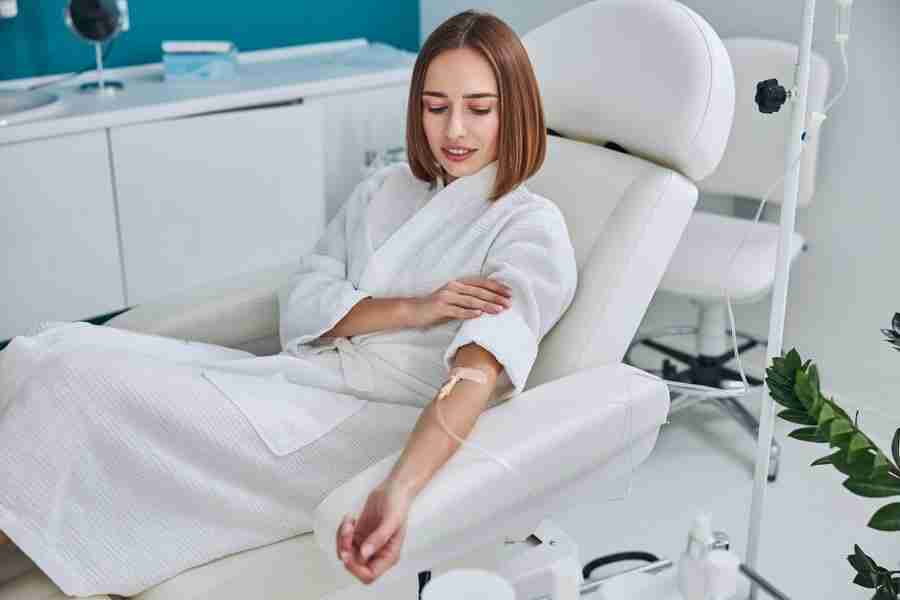 About Glutathione plus Vit C 10 gr Drips
What exactly is Glutathione Nectar?
Glutathione is a tripeptide consisting of three amino acids: glutamine, glycine, and cysteine. It occurs naturally in every living organism. It is a natural, strong antioxidant that helps prevent the development of cancer, slows down the aging of cells and supports the immune system.
Vitamin C is a powerful immune system booster while being antiviral and antioxidant at the same time.
It has been proven that a high dose of vitamin C can reduce the symptoms of flu and colds by minimizing exercise-induced muscle pain. Regular intake will also improve the appearance of the skin, slowing the aging process.
According to the Journal for Orthomolecular Medicine: An infectious disease causes a vitamin C deficiency and greatly increases the body's need for vitamin C.
The cocktail of the combination of these two compounds is a real energy and nutritional bomb for your body.
Is glutathione nectar for you?
Do you lead an active and strenuous lifestyle? Do you have weakened immunity or are you undergoing chemotherapy? Do you smoke cigarettes or drink alcohol? Or maybe you are looking for a way to strengthen your body in general? If you answered yes to any of these questions, our glutathione nectar is perfect for you.
In addition, glutathione nectar is especially recommended for people with comorbidities such as type II diabetes, respiratory diseases or cancer, as well as for people who eat a small amount of fresh vegetables and fruits, and for men, because they naturally have lower levels of glutathione than women.
Glutathione nectar will be an excellent supplement also for people suffering from permanent stress and people with low libido.
What are the benefits of glutathione nectar?
By increasing the level of glutathione and vitamin C, you can expect your skin to become more radiant and elastic, your immunity will increase significantly, reduce the effects of stress and stimulate metabolism.