Carbon Dioxide Therapy
Carboxytherapy
Carboxytherapy, probably the most effective and popular skin rejuvenation treatment in Continental Europe, in countries like Italy, Spain and Germany as well as South America, in Brazil and Argentina.
Developed in 1930's one of the safest solutions in the non-invasive cosmetic therapy industry.
Combined with other treatments, HybridTreatments makes it a strong alternative to liposuction and anti-aging face-lift procedures.
Carbon dioxide is widely used in the aesthetic industry to stimulate the flow of blood circulation and oxygenation in cells. It dilates the blood vessels. It improves texture and quality of the skin, restores skin elasticity and reduces fat cells.
Small doses of carbon dioxide improve the capillary network of the skin tissue stimulating blood circulation flow and the formation of collagen in the skin cells improving thickness of the skin.
Carboxytherapy stimulates human heart to pump more oxygen through the blood vessels to reduce the presence of carbon dioxide. This process increases the levels of oxygen in the blood stream. The worn-out cells of the skin are replaced with new ones. The skin rejuvenation takes place.
The treatment effectively reduces cellulite, scars, stretch marks and visibly improves the quality of our skin.
Our strongest results are achieved with:
dark under-eye circles
bags under eyes
stretch marks
scars
acne scars
Cellulite (Orange Peel Syndrome)
Localised fat
The frequency of treatment is dependent on the patient's skin condition. We recommend a free consultation to discuss it in more detail.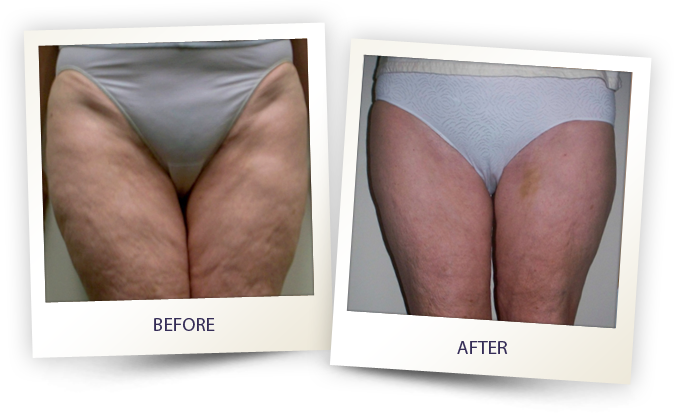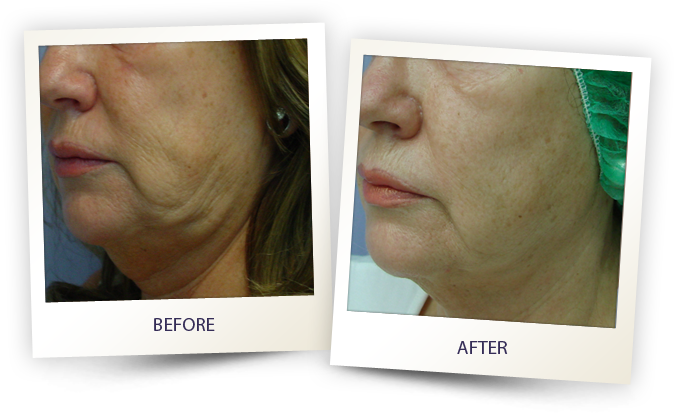 Ready to find out more?
Why not book a free consultation and discuss your goals with one of our specialists. Click the button below to proceed.
Frequently Asked Questions
FAQ
Carboxytherapy or Carbon Dioxide Therapy is a treatment where carbon dioxide gas (CO2) is administered cutaneously and subcutaneously.
Carbon Dioxide Therapies have been around since the 1930's back then French Cardiologists working at the Royal Spas of France noticed that certain patients that bathed more frequently in pools containing increased levels of carbon dioxide had quicker recovery times.
We know today that carbon dioxide has medically beneficial properties, in that it helps to dilate blood vessels, this in turn leads to a decrease in blood pressure and better flow of oxygen saturated blood around the body.
The treatment is based on "tricking" the body into increasing its oxygen uptake and forcing the red blood cells to off-load oxygen into the injected areas treated. 
One of our specialists will inject the area that requires treatment with a specialised needle which is attached by a tube in to a machine that delivers a controlled dose of CO2 gas.
The machine contains a filter that removes any trace of impurities from the gas before it enters a sterile tube and is injected.
The depth of the injection and the flow rate of CO2 gas depends entirely on the area and condition we will be treating.
Treatments will normally take between 15 - 30 minutes.
Depending on the area of the body being treated you may feel slight discomfort, pressure or a miner stinging sensation as the gas enters the skin. If you feel like the sensation is a bit much we can apply a topical anesthetic to your skin to numb the area. Please speak to your consultant about your concerns we are here to help in anyway we can.
There are no known risks associated with Carboxytherpy. This treatment has been a safe procedure for many years.
When it comes to side effects, you may feel a warm sensation in the treated area, this is a result in improved circulation to the area and should last up to 24 hours.
Carboxytherapy requires the use of a very small needle, like with any injection there is a slight risk of bruising and tenderness at the site of the injection. This is common for any injection and may last for a few days.
For the most part no, you should be able to return to work and resume your normal activities after your treatment. However, we do ask that you avoid bathing or swimming for the first few hours after Carboxytherapy treatment.