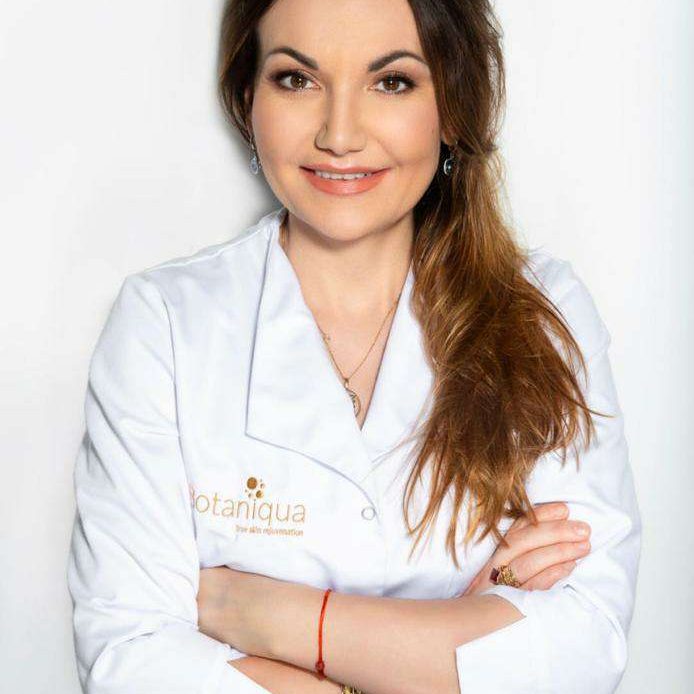 Chanah Chalska
Chanah trained at Stanford University and she also holds an Master Degree. She is a fully qualified Dietitian and a Healthy Eating Coach. In addition, Chanah holds the VTCT esthetic practice certificate on the fifth level. Her many years of experience in aesthetic medicine, anti-aging and regenerating treatments, combined with experience in the field of food coaching, is a unique combination of skills. Offers custom treatments tailored to your specific requirements and optimized with results and safety in mind. Her passion for the profession, constant development, frequent training and commitment yield results difficult to compete with.
Barbara Parda-Głomska
Barbara completed Postgraduate School of Aesthetic Medicine PTL Her General Medical Council No is 7571620 . She is a member of the Polish Society of Aesthetic Medicine (UIME). Graduate of Medical Academy in Gdańsk. For many years she specialised in aesthetic medicine, anti-aging and regenerating procedures. She has continued to broaden her professional knowledge in established training centres, under supervision of world experts in aesthetic medicine and dermatology. She regularly updates and improves treatments methods and techniques by attending European and World Congresses of Aesthetic Medicine and Aesthetic Dermatology like EMEA, IMCAS, 5CC Congress, Aesthetic Medicine Congresses in Bali, Beijing, Bangkok, Monte Carlo, Miami, Rome. International trainer of aesthetic medicine procedures, PDO threads among others.
Rogerio Andrade
A nursing graduate delivering aesthetics treatments Services: Cosmetics, Aesthetics, Non-Surgical Treatments As a Cosmetics, Aesthetics, Non-Surgical Treatments Nurse Rogerio is responsible and accountable for: Dermal Fillers with preparation and administration of Acid Hyaluronic Reticulated; Mesotherapy Face and Body with preparation and administration of several different Mesotherapy products using DermaPen; Skin Care Programme Zo Skin Care by ZeinObagi. Keeping up with the latest aesthetic surgery protocols Patient consultations/ screenings Assessment of the patient's general health, psychosocial status, and face and neck Patient scheduling Administering chemical peels Inventory management