Microneedle Radiofrequency
Dedicated for: Loose skin, Discoloration, Dry skin, Dull Skin, Scars, Wrinkles
Lifting without a scalpel.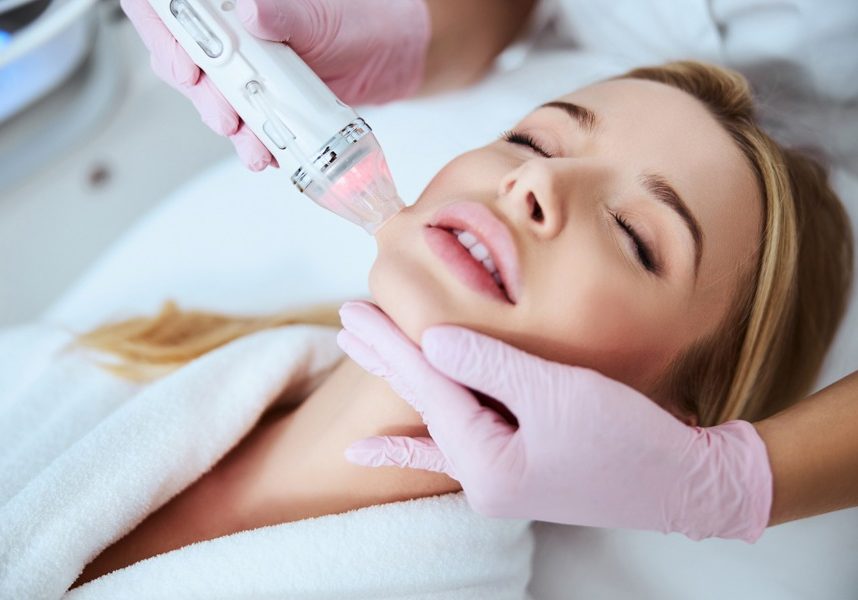 Microneedle Radiofrequency basic treatment informations
Effect duration*
Individual
*May vary depending on skin condition and other elements
About Microneedle Radiofrequency
The innovative Microneedle Radiofrequency (RF) is one of the best aesthetic treatments in the last few years in the world. Referred to as "non-surgical lifting", it affects the epidermis and deep layers of the skin, ensuring a significant improvement in skin firmness and tension in any area of ​​the face or body, elimination of wrinkles, correction of the face oval, smoothing the surface and improvement of skin tone and texture. Irreplaceable in the treatment of scars and stretch marks, definitely exceeding any previously used methods.
Is Microneedle Radiofrequency a treatment for you?
Flabby, sagging ,not very firm skin of the face, neck and décolleté
Correction of the face oval, drooping cheeks, the so-called hamsters
Wrinkles and fine lines
Enlarged pores
Superficial scars
Discoloration, hyper- or hypo-pigmentation
Post-acne and atrophic skin
Active acne
Vascular skin
Stretch marks, cellulite
Treatment of hyperhidrosis
The skin is flabby and slightly tense on any part of the body (arms, breasts, thighs, buttocks, abdomen – especially after pregnancy or intensive weight loss)
Pregnancy and the period of breastfeeding
Thyroid disease (unregulated)
Diabetes
Epilepsy
Autoimmune diseases
Neoplastic diseases and up to 5 years after their occurrence
Conditions after treatment with ionizing radiation
Cardiovascular disease
Blood diseases (anemia, thrombocytopenia)
Taking anticoagulants
Acute skin inflammation, dermatological problems
Pacemaker
Cataract
Microneedle Radiofrequency effects
Microneedle RF effects can be divided into those that are immediately visible and those that become active over time. Immediately after the treatment, the collagen fibers contract, making the skin tighter. However, most importantly, it happens for the next few weeks (up to 2-5 months) after the procedure. Then, the formation of new collagen is stimulated, its fibers shorten and thickened, and new bonds are built between them. As a result, the skin becomes firmer and more elastic. Thanks to the reconstruction of collagen, small wrinkles are filled in, and scars and stretch marks become shallow or completely eliminated.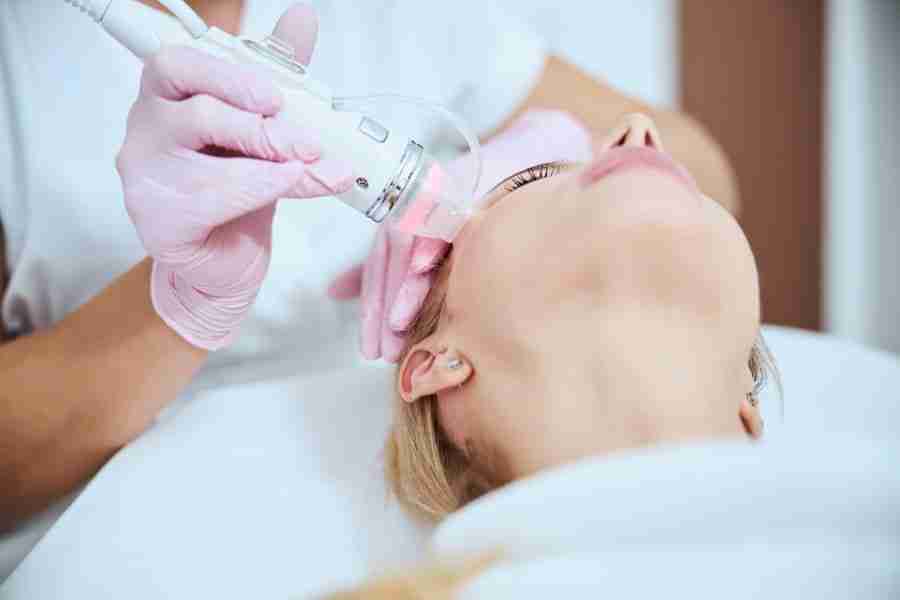 Microneedle Radiofrequency pricing
| Eyebrow lift | £150 |
| --- | --- |
| Forehead | £175 |
| Half face | £250 |
| Full face | £395 |
| Full face, neck, décolletage | £695 |
| Neck | £175 |
| Jawline | £175 |
How does the procedure look like?
Microneedle is a procedure that uses a cartridge with microneedles for controlled mechanical stimulation of the skin, which also stimulates repair processes.
The device for fractional microneedle radiofrequency has a head equipped with microneedles, which, after piercing to a depth of 0.5 to 3.0 mm, are heated along their entire length and at their end. This is very important because all layers of the skin are heated in this way.
In microneedle radiofrequency, we know exactly how deep and at what temperature we reach. So it is not only effective, but also precise and safe.
By using a 25 needle puncture, the RF thermal energy can only be distributed inside the dermis at depths corresponding to the lengths of the needles with very little effect on the epidermis. The thickness of the needles 0.3 mm does not cause visible or permanent marks on the skin.
Does the treatment require anesthesia?
Local anesthesia with an anesthetic cream is used for the treatment.
Is radiofrequency a safe procedure?
In microneedle radiofrequency, we know exactly how deep and at what temperature we reach. So it is not only effective, but also precise and safe.