Dedicated for: excessive body hair
Silky smooth skin — Laser Thunder MT Quanta  Alexandrite and NdYag for all skin colours, types and ages.
Laser hair removal basic treatment informations
Treatments in series*
Individual
Effect duration*
Individual
*May vary depending on skin condition and other elements
Laser Thunder MT by Quanta Alexandrite and NdYag laser  is a pedigree manufacturer working with the likes of The European Space Agency and CERN. Botaniqua has chosen to use Thunder MT laser produced by Quanta for its effectiveness and painless  laser hair removal treatment.
Thunder MT forms a new gold standard in hair removal with astonishing results that are not achievable with the use of any other salon-quality or at-home laser technology. This is probably the best laser hair removal in London.
Is Laser hair removal a treatment for you?
desire to reduce or get rid of hair growth
pregnancy and breastfeeding
extensive skin burns
psoriasis
vitiligo
diabetes
epilepsy
blood clotting disorders
use of retinol creams and ointments
taking preparations based on photosensitive herbs
Laser hair removal effects
No pain – best cooling system
Purpose designed power cooling unit and lower heat, dual beam technology delivers no pain during laser hair removal.
Fast treatments


Auto-scan of large areas and removal of hair follicles at its base results in short treatment time, 15-minute legs treatment or the whole body under an hour.

All skin types

The synergy of two laser beams delivers lower heat reducing melanin absorption supporting all skin types.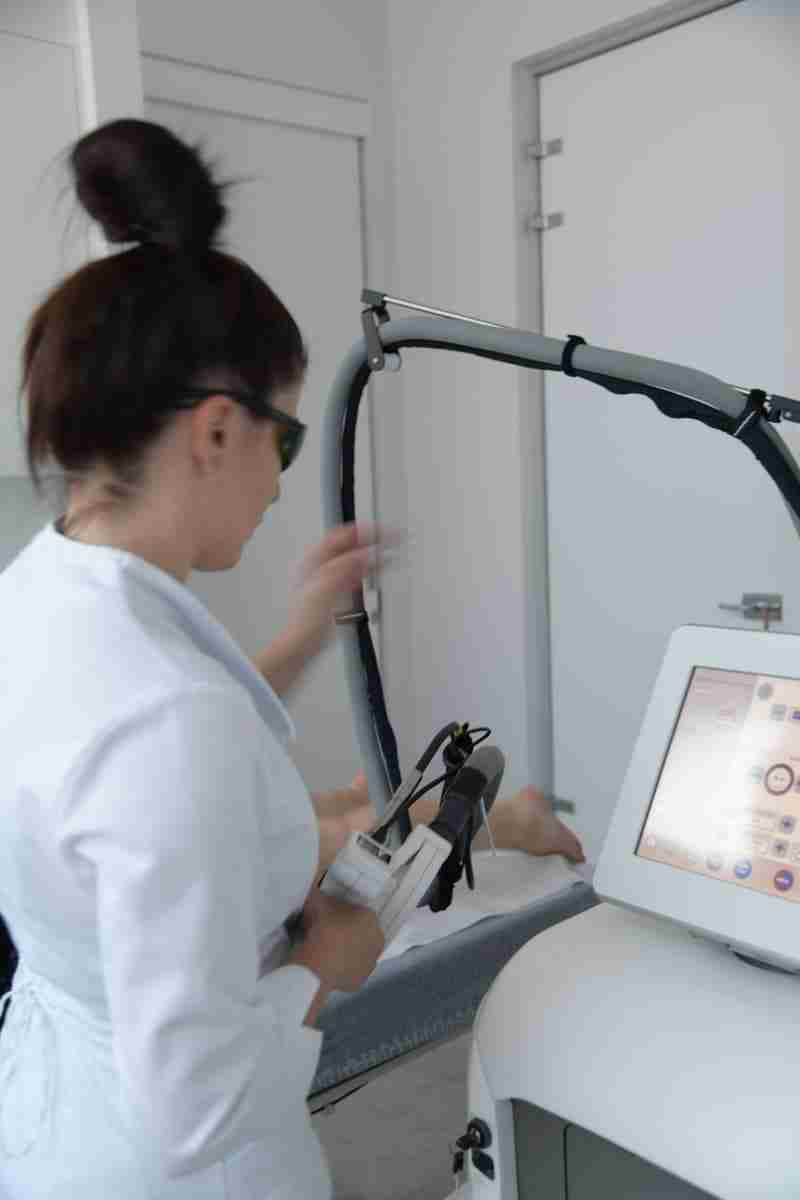 Laser hair removal pricing
| Areas | Single treatment | 3 treatments / 35% OFF | 6 treatments/ 45% Off |
| --- | --- | --- | --- |
| Full Face plus Half Neck | £158 | £332 | £520 |
| Half Face | £126 | £264 | £412 |
| Bikini Simple / or Underarms | £99 | £208 | £320 |
| Bikini Hollywood &PA | £139 | £291 | £450 |
| Whole Back plus Half Arms | £250 | £450 | £795 |
| Half legs | £150 | £315 | £500 |
| Full Legs / plus Bikini Simple or Underarms | £250 | £500 | £795 |
| Full Body / including face | £600 | £1260 | £1750 |
Areas: Upper face, Lower Face, Neck ,Shoulders, Underarms, Upper Arms, Lower Arms & hands, Chest, Abdomen & Naval Upper back, Lower back, Bikini/Brazilian/Hollywood, Buttocks, Upper Legs, Lower Legs and Feet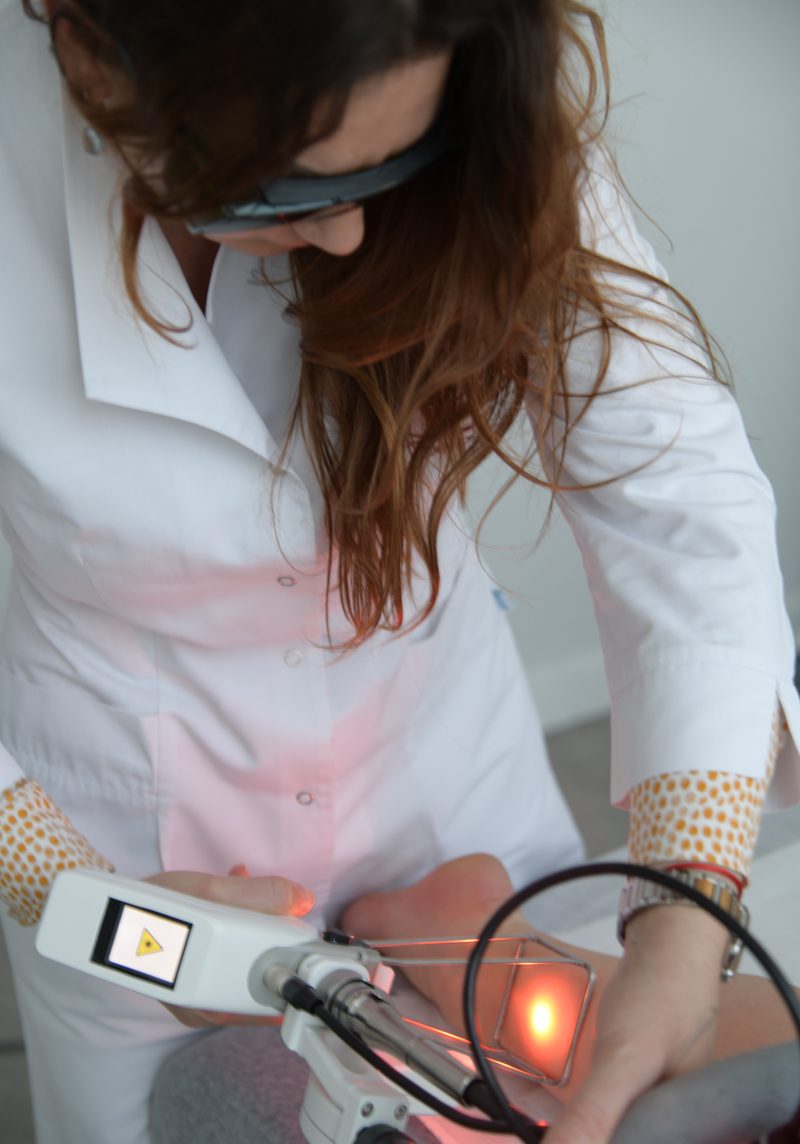 How does the procedure look like?
This is the only hair removal laser on the market with a dual beam technology, delivering increased laser beam strength in a shorter time whilst reducing the sensation of heat. Laser Clinic in London Botaniqua also makes use of an additional power-cooling unit designed just for the Thunder MT. Through combining these technologies we are proud to offer the latest, most effective and, most importantly, painless hair removal treatment. The synergy of two laser beams works at a lower heat, reducing melanin absorption. This means we are able to provide laser hair removal treatment for all skin types.
Laser hair removal videos
How many sessions will I need?
We recommend on average 6 sessions for good results and 8 session for excellent results.
How long does laser hair removal last?
No clinic will guarantee whether all the hair will be gone forever. A top-up session may be required after 1 to 2 years depends on your genetic make up.
Is laser hair removal painful?
There is no pain, even during bikini line treatments. Dual beam technology allows for reduced heat level during treatment. The laser is also equipped with the additional purpose designed powerful cooling system which further reduces discomfort. No other laser offers this level of comfort on the market.
How long does a treatment take?
This depends on the area due to be treated. A full body can be handled in as little as 1 hour! Yes, this is not a mistake, most of the time even less. Smaller areas are typically done within up to 15 mins.